Dash Lottery
This is the Dash lottery you have been waiting for! Provably-fair, 100% return, zero-margin!
Three different Dash lottos to play including a FREE BITCOIN LOTTERY! Even more chances to win with 5 different draws every day, and a top jackpot prize of over 5,466 mBTC! Get your lucky numbers on a ticket now!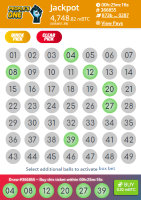 People's One
An exciting 6 ball lottery game for only
59.72 mDASH
a ticket!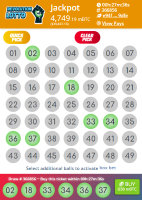 Revolution Lotto
A higher payout lotto for
149.30 mDASH
a ticket!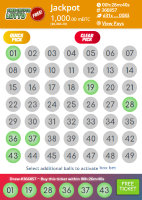 Free Crypto Lotto
Earn free tickets and get lucky!
Hot Offers
TODAY's OFFER!

@25 mDASH each + 1 FREE card

Buy 6, get 1 FREE

TODAY's OFFER!

@25 mDASH each + 1 FREE card

Buy 6, get 1 FREE

TODAY's OFFER!

@25 mDASH each + 1 FREE card

Buy 6, get 1 FREE