Dash Scratch Cards
Try your luck on our Dash scratch cards - instant wins await! All provably-fair and built in the crypto community. Scratch and win up to 2,000 mBTC on a single scratch card now! Also look out for great scratch card combos and offers for even more shots at the top prizes.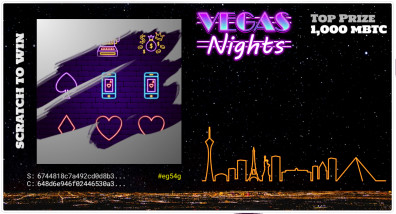 SCRATCH AND WIN!
Let the neon lights bring you fortune on Vegas Nights!
With 3 different combos paying 50,000 mDASH each, that's 3 ways to get lucky!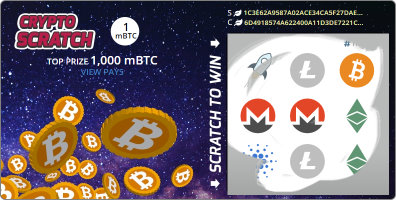 Scratch and Win!
Match 3 Crypto symbols for an instant payout
All your favourite cryptos hiding behind the scratcher - win 50,000 mDASH instantly!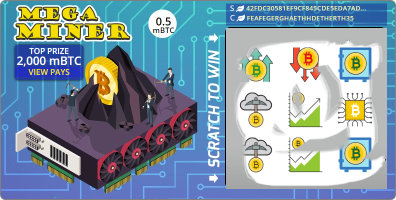 SCRATCH AND WIN!
Now you can enjoy all the excitement of mining crypto encompassed in a fun and exciting scratch card!
And if you scratch to match 3 symbols, you too will reap the rewards, including a 100,000 mDASH top prize!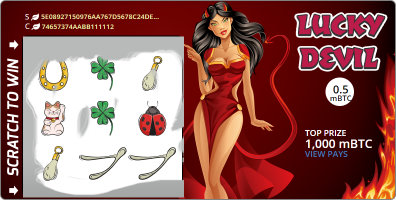 SCRATCH AND WIN!
Are you a Lucky Devil ?! This game is just a little bit naughty, but when it is nice, it is VERY nice.
With minimum prizes of
3x your bet
and a top prize of
1,000 mBTC
, she'll make it worth your while!
Hot Offers
TODAY's OFFER!

@25 mDASH each + 1 FREE card

Buy 6, get 1 FREE

TODAY's OFFER!

@25 mDASH each + 1 FREE card

Buy 6, get 1 FREE

TODAY's OFFER!

@25 mDASH each + 1 FREE card

Buy 6, get 1 FREE